Additional money sought for gambling addiction treatment fund
More money would be directed to the Compulsive Gamblers Assistance Fund under a bill considered Feb. 4 by the General Affairs Committee.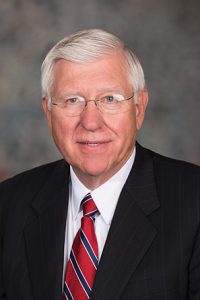 Currently, about $100,000 of the revenue collected from the state's gaming operations is transferred annually to the fund. LB41, introduced by Sen. Robert Hilkemann of Omaha, would increase that transfer to $550,000.
Hilkemann said that much of the treatment offered through the fund is mandated by law.
"Without added revenue, the program will face cuts of about 20 percent," Hilkemann said. "When one of our fellow Nebraskans summons the courage to call the [assistance fund's] hotline, I want to make sure there's someone there to answer."
David Geier, director of the Nebraska Gamblers Assistance Program—the organization that oversees the assistance fund—testified in favor of the bill. Geier said that last year the program served between 200 and 250 gamblers in crisis and provided long-term counseling to another 200.
The NGAP also trains counselors on the unique elements of gambling addiction, he said.
"It is not the same as addiction to alcohol, or addiction to drugs," Geier said.
Jeffrey Bomberger also spoke in favor of the bill. Bomberger said he is a recovering gambling addict who benefitted from the counseling provided by the NGAP. Gambling, he said, damaged his relationships, exhausted his retirement savings and caused him lose his job after he stole from his employer to fund his addiction.
Bomberger hasn't gambled since 2015, and said his recovery would be "impossible" without counseling services.
No one spoke in opposition to the bill and the committee took no immediate action on it.