Bill would codify rules for short-term rentals
No municipality would be allowed to ban Airbnb or any other short-term rental company from operating in Nebraska under a bill heard by the Urban Affairs Committee Jan. 29.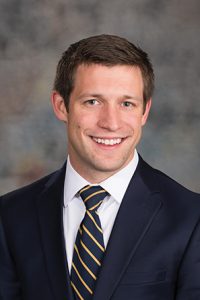 Sen. Adam Morfeld of Lincoln said he introduced LB57 to prevent bans on short-term rentals, defined as 30 or fewer days. Morfeld said he wasn't aware of any city or county in Nebraska that had attempted to outlaw such rentals, but said it remains a concern.
The bill would not affect regulation of homeowners' associations, Morfeld said, and it still would allow municipalities to regulate short-term rental properties for health and safety reasons.
LB57 also would authorize an online hosting platform to enter into an agreement with the state tax commissioner to collect and pay applicable sales taxes imposed under Nebraska law on behalf of short-term renters.
"Airbnb is a service that I have personally used numerous times and I have found it to be a safe, efficient, affordable and fun way to travel and meet people," Morfeld said. "It also is an important addition to our efforts to expand and promote tourism in Nebraska, and a service that many people, both young and old, have come to expect."
Morfeld said he introduced a similar bill last year that was amended into another measure and approved by the Legislature. That bill, however, was vetoed by the governor due to other objections, he said.
Amanda Doctor, who has rented out her Lincoln home through Airbnb, spoke in favor of LB57.
"Short-term rentals provide positive economic impacts," Doctor said. "This form of short-term rental provides a one-of-a-kind experience."
Nick Paden of the Nebraska Travel Association spoke in favor of the bill because it requires Airbnb and similar entities to collect sales taxes. Currently, Paden said, individuals like Doctor are responsible to collect and pass along sales taxes.
Also testifying in support was Nicole Fox of the Platte Institute.
"Laws similar to what is being proposed in LB57 have passed in recent years in Arizona, Tennessee and Indiana. In California, residents in Palm Springs, a popular tourist destination, overwhelmingly voted down a proposal that would have banned home-sharing in single-family homes," Fox said.
No one spoke in opposition to the bill. The committee voted 7-0 to advance LB57 to general file.