Convictions to be set aside for sex trafficking victims
Victims of sex trafficking can have their convictions set aside and their court records sealed under a bill passed by the Legislature April 11.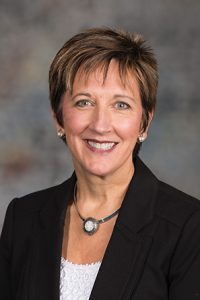 Under LB1132, a bill introduced by Lincoln Sen. Patty Pansing Brooks, a victim of sex trafficking can file a motion to set aside a criminal conviction or adjudication of a prostitution-related offense.
The victim will be required to submit evidence proving that he or she was a victim of sex trafficking at the time the crime was committed. Evidence considered by the court can include a copy of an official record, certification or eligibility letter from a federal, state, tribal or local proceeding indicating that the person was a victim of trafficking.
The court also can consider an affidavit or sworn testimony from an attorney, member of the clergy, a medical professional, staff member of a victim services organization or other professional from whom the victim sought assistance in addressing trauma related to trafficking.
A judge can consider additional evidence in determining the credibility of the person as a victim of trafficking, such as:
• branding or other tattoos on the person that identify him or her as having a trafficker;
• testimony or affidavits from those with firsthand knowledge of the person's involvement in the commercial sex trade;
• financial records showing profits from the commercial sex trade;
• internet listings, print advertisements or business cards used to promote the person for commercial sex; or
• emails, texts or voicemail records between the person and the trafficker or solicitors of sex.
If a set aside is granted, it will nullify the conviction and remove all civil disabilities and disqualifications imposed as a result of the conviction. Upon receiving a set aside, the victim can file to have his or her criminal record sealed.
The bill includes provisions of LB855, introduced by Omaha Sen. Brett Lindstrom. These allow a person who has received a pardon to file to have his or her criminal record sealed.
Provisions of Omaha Sen. Sara Howard's LB897 also are included in the bill. These remove a mandatory reporting requirement that medical professionals contact law enforcement when a patient is suspected to be a victim of sexual assault.
The medical professional now must secure written consent from the patient before contacting law enforcement.
The bill passed on a 45-0 vote.