Requirement for correctional overcrowding emergency plan approved
The state Department of Correctional Services will be required to develop an accelerated release plan for inmates under a bill passed by the Legislature April 11.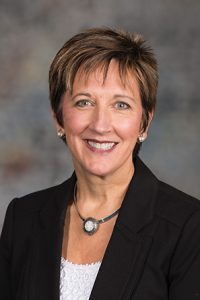 Introduced by Lincoln Sen. Patty Pansing Brooks, LB841 calls for an accelerated release plan to go into effect if the department is operating at 140 percent of capacity on July 1, 2020. The plan will remain in place until the inmate population reaches 125 percent of capacity.
The plan will provide a process for the department director to certify that an overcrowding emergency exists, prepare and submit a list of parole-eligible inmates to be considered for accelerated release and develop a process by which the board of parole would examine inmates for potential release.
The department's plan must be delivered to the Legislature no later than Dec. 1, 2018.
The bill includes provisions of four additional bills, including:
• LB366, introduced by Hastings Sen. Steve Halloran, which changes the name of the Office of Parole Administration to the Division of Parole Supervision and places the division within the Board of Parole;
• LB692, introduced by Bellevue Sen. Carol Blood, which directs the department to complete a comprehensive analysis of its system-wide staffing needs and provide a report to the Legislature by Sept. 15, 2020 and every six years thereafter;
• LB852, introduced by Lincoln Sen. Kate Bolz, which authorizes the department to allow an inmate to temporarily leave a facility to participate in substance abuse treatment, attend rehabilitative programming or seek residency or employment; and
• LB932, introduced by Omaha Sen. Sara Howard, which requires the department's medical director to establish a protocol for determining whether an inmate soon to be released should be prescribed and dispensed a medication-assisted treatment to reduce or eliminate an inmate's use of opiates upon release.
The bill passed on a 42-1 vote.