Certificate exemption for early childhood education teachers created
A bill meant to address a shortage of qualified early childhood education teachers in rural Nebraska received final approval by the Legislature April 11.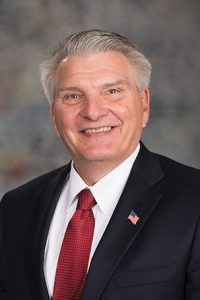 Introduced by Gering Sen. John Stinner, LB803 as amended authorizes the state Board of Education to adopt rules and regulations that exempt a prekindergarten program from the requirement that all teachers and administrators in prekindergarten programs hold a valid certificate or permit.
The bill passed on a vote of 47-0.