Investigational drug use bill amended, advanced
Drugs in U.S. Food and Drug Administration clinical trials could be used by eligible Nebraska patients under a bill amended and advanced from select file April 10.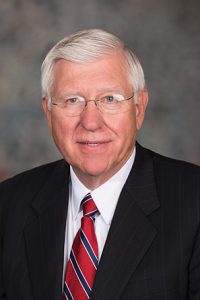 LB117, introduced last session by Omaha Sen. Robert Hilkemann, would allow an eligible patient under the Investigational Drug Use Act to be treated with any drug, biological product or medical device that has successfully completed Phase 1 of a clinical trial but has not yet been approved for general use by the FDA—provided that the drug remains in an FDA-approved clinical trial.
To be eligible, a patient must:
• have a documented, advanced illness;
• have considered all other approved treatment options;
• not be receiving inpatient treatment in a licensed hospital;
• give written, informed consent for the use of the investigational treatment; and
• have a recommendation from his or her treating physician for an investigational drug, biological product or device.
Under the bill, a manufacturer could provide an investigational treatment without compensation and would be prohibited from seeking reimbursement for such treatment if an eligible patient dies while being treated.
In addition, a treating physician would not be held liable if a treatment failed to work or be subject to action by a professional board based solely on a recommendation of the use of an investigational treatment.
Heartwell Sen. John Kuehn, who had expressed numerous concerns about the bill during general file debate, offered an amendment to address those issues.
"It takes away some of the potential financial risk and ethical concerns, as well as insures that there's still accountability should a physician act outside of their ethical framework within the state of Nebraska," Kuehn said.
Adopted 38-0, the amendment removed the automatic immunity provisions for health practitioners and entities based solely on a provider's recommendation to an eligible patient regarding access to or treatment with an investigational drug, biological product or device.
Instead, the amendment would specify that a good-faith recommendation to an eligible patient would not subject a health care provider to discipline or an adverse licensure action. Penalties under federal law would not be precluded.
The amendment also would:
• specify that the bill's provisions would apply only to a patient whose condition likely would result in death within six months;
• remove a provision that would preclude insurance companies from being responsible for any care consequent to using an investigational treatment; and
• remove a provision that would reduce access to hospice care for individuals who use investigational treatments under the bill's provisions.
Hilkemann supported the amendment, which he said made the bill better.
"We can't forget what we're doing," he said. "We're helping people who are suffering [and] near the end of their life."
Following adoption of the Kuehn amendment, lawmakers advanced the bill to final reading on a 29-9 vote.