Changes to workers' compensation settlements advanced
Lawmakers gave first-round approval April 4 to a bill that would help injured workers receive settlement payments more efficiently.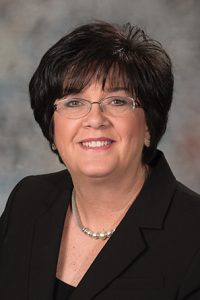 LB953, introduced by Thurston Sen. Joni Albrecht, would require the Workers' Compensation Court to approve a lump-sum settlement in cases when the employee is eligible for Medicare, is a Medicare beneficiary or has a reasonable expectation of becoming eligible for Medicare within 30 months of the time of settlement.
Albrecht said the bill would streamline the settlement process.
"This makes Nebraska workers' compensation law better and more efficient," she said. "It would allow attorneys to help move the process along when it's in the best interests of the employees to do so."
The lump-sum settlement also would apply in cases when the medical, surgical or hospital expenses incurred for treatment of the injury will not be fully paid as part of the settlement if the employee's attorney affirms that the settlement is in conformity with the compensation schedule and in the best interests of the employee or his or dependents.
The bill would eliminate a requirement for a duly-executed release if a lump-sum settlement is approved by the court.
Finally, it would address concerns about penalties imposed when a settlement payment is late. Currently, a 50 percent penalty is imposed on each payment to the employee that is made more than 30 days after the release is filed with the compensation court. The bill would clarify that the penalty provision still would apply unless the court enters an order of dismissal with prejudice.
A Business and Labor Committee amendment, adopted 29-0, would narrow the scope of the settlement the court is required to approve to include only the portion of the settlement regarding medical expenses.
Medicare's interests must be approved by the court if the employee's attorney affirms that the resolution of payment of disputed medical, surgical or hospital services is in conformity with the compensation schedule and in the best interests of the employee or his or her dependents.
The court would not be required to approve other areas of the settlement.
Omaha Sen. Tony Vargas introduced an amendment, adopted 32-0, that would incorporate provisions of his LB784. As amended, these would prohibit contractors and employers who have unpaid fines for violating the Employee Classification Act from entering into a contract with the state or any political subdivision until the fines are paid.
Following the adoption of a technical amendment, senators advanced the bill to select file on a 29-1 vote.