Bill would send Cather, Chief Standing Bear to U.S. Capitol
Two different icons would represent Nebraska at the U.S. Capitol under a bill advanced by the Legislature April 3.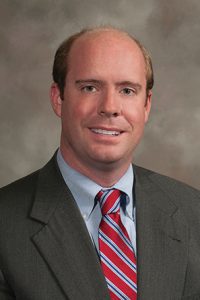 The National Statuary Hall Collection, established by Congress in 1864, houses two statues that represent important historical figures from each state. Statues of Julius Sterling Morton and William Jennings Bryan currently represent Nebraska.
Federal legislation passed in 2000 authorized states to request that one or both statues be replaced by the Joint Committee on the Library of Congress.
LB807, introduced by Omaha Sen. Burke Harr, would direct the Nebraska secretary of state to submit a request to approve the replacement of the Morton statue with one of Pulitzer Prize-winning author Willa Cather.
A National Statuary Hall Selection Committee composed of members of the Nebraska Hall of Fame Commission would be tasked with selecting a sculptor for the statue and securing funding.
A Government, Military and Veterans Affairs Committee amendment, adopted 35-0, authorized the replacement of the William Jennings Bryan statue with one of Chief Standing Bear. It also clarified that the costs associated with replacing both statues would be paid by private donations.
Gordon Sen. Tom Brewer spoke in support of the bill and the amendment, saying that Willa Cather and Chief Standing Bear are strong representatives of Nebraska's diverse cultural history.
"This is in no way a task that we're doing to dishonor those who are there," he said. "This is a chance to share the rich history of Nebraska with those who visit Statuary Hall."
Sen. Patty Pansing Brooks of Lincoln also supported the bill. William Jennings Bryan's former home stands in her district, she said, but she does not view the bill as a dishonor to his legacy.
Instead, the bill would bring the legacies of two other important Nebraskans to the forefront, Pansing Brooks said.
"It is a really fitting tribute to Nebraska to honor both Willa Cather and Chief Standing Bear," she said. "Standing Bear was a statewide leader and national leader for Native Americans and therefore, for all of us."
Senators advanced the bill to select file on a 37-0 vote.