Wireless surcharge remittance changed
A bill that moves the responsibility to collect and remit a surcharge on prepaid wireless phones from service providers to retailers received final approval from lawmakers March 29.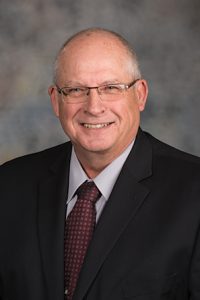 Nebraska wireless customers pay three surcharges administered by the Nebraska Public Service Commission, including one that funds wireless E911 service and another that pays for telecommunications services and equipment for those with hearing or speech impairments.
LB157, introduced by Sen. Curt Friesen of Henderson, changes how the third surcharge—for the state's Universal Service Fund—is collected and remitted. The fund pays for programs that ensure urban and rural Nebraskans have comparable accessibility to telecommunications services.
Retailers collect and remit the first two surcharges to the state Department of Revenue, which then transfers the funds to the PSC and the state treasurer. Wireless providers had been required to remit the USF surcharge directly to the PSC, but LB157 requires sellers of prepaid wireless products to collect and remit the USF surcharge to the department like the other two surcharges.
Retailers may retain 3 percent of the wireless surcharges they collect from consumers. Under LB157, the department may retain 0.5 percent of prepaid wireless surcharges to reimburse its administration costs.
Retailers now are required to remit prepaid wireless surcharges on a monthly basis unless they collect less than $1,000 in surcharges in the previous year. In that case, they may remit annually.
Senators voted 46-0 to pass the bill.