Civil liability for foster care misrepresentation advanced
The state Department of Health and Human Services could be held liable in certain civil proceedings under a bill advanced by the Legislature March 28.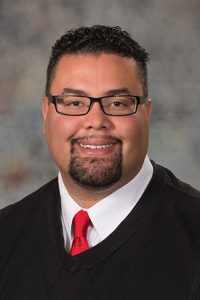 Currently, a state agency and its employees have legal immunity from civil claims arising from misrepresentation or deceit under the State Tort Claims Act. LB729, introduced by Omaha Sen. Justin Wayne, would remove that immunity, which could make those parties liable in civil court proceedings.
Specifically, the department could be liable if it fails to inform potential adoptive or foster parents of issues relating to a state ward's behavioral health, mental health, educational or medical history, including a ward's potential history being a victim or perpetrator of sexual abuse.
Wayne said he introduced the bill in response to allegations of child sexual abuse within the state's foster care system. He said one family had begun the adoption process of their foster child, who then sexually assaulted another of their children.
The parents had repeatedly asked for pertinent information about their foster child's history with sexual abuse, Wayne said, but the caseworker explicitly told them no such history existed. Neither the agency nor the caseworker faced legal consequences as a result, he said.
"At a bare minimum, our state should never be deceitful or misrepresent crucial facts about that child's history so that a family can make an informed decision about whether they have the capability to handle what that child may bring," Wayne said.
A Judiciary Committee amendment, adopted 34-0, eliminated a provision in the original bill that would have removed similar immunity provisions under the Political Subdivisions Tort Claims Act.
Syracuse Sen. Dan Watermeier spoke in support of the bill. He said DHHS must be held accountable for disclosing all available information to families considering foster care placements or adoption.
"It does not make sense to have a law requiring caseworkers to disclose information to adoptive families and then immunize them when they intentionally or unintentionally fail to do so," Watermeier said.
Senators advanced the bill to select file on a 40-0 vote.