Special instruction for dyslexic students clears first round
A bill that would require Nebraska schools to provide special reading instruction for students with dyslexia beginning this fall advanced from general file March 27.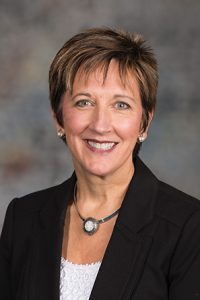 LB1052, introduced by Lincoln Sen. Patty Pansing Brooks, would require schools to provide students who are identified as exhibiting characteristics of dyslexia with evidence-based literacy instruction using a multisensory approach. A technical assistance document created and distributed by the state Department of Education would provide guidance on that instruction.
The document also would provide information on dyslexia's characteristics, its associated conditions and indicators and the screening, evaluation, instruction and intervention for dyslexia. Information would be distributed to all school districts, educational service units and teacher education programs in the state to promote awareness of dyslexia.
Pansing Brooks said that prior to last year, Nebraska was one of only 10 states with no laws regarding dyslexia, resulting in misconceptions and a lack of evidence-based interventions.
"I feel gratified that we've developed a bill that has the broad support of dyslexia advocates, teachers, special educators, school administrators and others," she said. "In the end, [the bill] means we are providing more interventions and opportunities for kids to learn and thrive."
LB1052 would prohibit school districts from requiring a student who exhibits characteristics of dyslexia to obtain a medical diagnosis to receive interventions.
The bill also would require that each teacher education program approved by the State Board of Education include dyslexia instruction in its initial program course requirements beginning in July 2019.
Lawmakers voted 39-0 to advance the bill to select file.