Alternative contracting methods approved for state parks projects
The state Game and Parks Commission may use alternative contracting methods for public projects in the state park system under a bill passed by the Legislature March 15.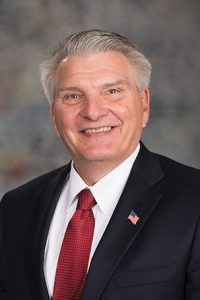 Introduced by Gering Sen. John Stinner, LB775 authorizes the commission to use the design-build and construction manager/general contractor contracting methods.
A design-build contract is one that is subject to a value-based selection process to provide architectural, engineering and related design services as well as labor, materials, supplies, equipment and construction services.
A construction manager/general contractor contract is one that is subject to a qualification-based selection process to provide preconstruction services during the design development phase of the project and—if a satisfactory agreement can be reached—construction services.
The bill authorizes the commission to hire a licensed architect or engineer to assist with the development of requests for proposals, the evaluation of proposals and evaluation of the construction. It also leaves the intellectual property contained in a proposal in the creator's possession if it is not selected and if the creator does accept a stipend offered by the commission.
The bill passed on a 46-1 vote.