Bill clarifying legal immunity for overdoses advanced
The Legislature advanced a bill from general file March 14 that would extend legal immunity to certain law enforcement employees who deal with drug overdose victims.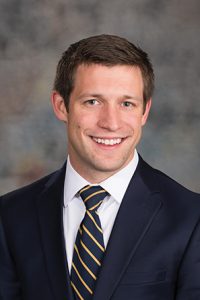 A 2015 bill passed by the Legislature exempts an individual from prosecution who prescribes or dispenses naloxone to a person experiencing an opioid-related overdose. Naloxone is a medication that reverses the effects of opioids.
LB923, introduced this session by Lincoln Sen. Adam Morfeld, would add law enforcement employees to the list of people who receive such an exemption. He said the bill would address concerns expressed by Omaha's crime laboratory that its employees would not be protected under the 2015 legislation.
"My focus has always been keeping Nebraskans safe across the state, particularly when they're experiencing an alcohol or drug overdose," Morfeld said. "This would help clarify and make the standards uniform."
The bill would define law enforcement employee as an employee of a law enforcement agency or agency contractor, or its employee, who regularly handles, processes or is likely to come into contact with evidence or property containing opioids.
Further, the bill would clarify that a minor who reports a possible alcohol overdose would be legally immune only if he or she makes a good faith request for emergency medical assistance. The person experiencing the overdose also would be immune.
A current requirement that the minor be the first person to call for assistance to qualify for immunity would be eliminated.
Omaha Sen. Ernie Chambers spoke in favor of the bill. He said he supported addressing opioid addiction from a medical standpoint and not from a law-enforcement perspective.
"People who, as part of their duties, are rendering a service that may harm their own health … if there's anything that can be done that will give them a feeling of security so that they'll continue to do it, then I am pleased to vote for it," Chambers said.
The bill was advanced to select file on a 31-1 vote.