NRD levy extension stalls
A bill that would extend a levy authority for certain natural resources districts in central and western Nebraska failed to advance from the first round of debate March 7.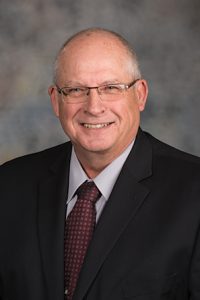 Introduced by Sen. Curt Friesen of Henderson last session, LB98 would extend the three-cent levy authority for NRDs located in fully or over-appropriated river basins from fiscal year 2017-18 to FY2025-26. The levy may be used only for ground water management and integrated management programs under the Nebraska Ground Water Management and Protection Act.
Friesen said that the NRDs use the 3-cent levy to meet streamflow requirements under state-mandated integrated water management plans, which are designed to reduce water use in the Republican and Platte river basins. Removing the levy would not eliminate that requirement, he said.
"To say that you're going to take away a tool of somebody that's managing the most precious resource we have in the state is very shortsighted and shouldn't be done," he said.
Sen. Dan Hughes of Venango supported the bill, saying that the levy helps pay for technology, such as soil moisture probes, that helps farmers use water more efficiently. If the Legislature does not extend the levy, he said, it would take away a tool that some NRDs are using to extend the life of the Ogallala Aquifer and sustain irrigated agriculture in western Nebraska, something that benefits the entire state.
"This 3 cents is necessary," Hughes said. "Just because the NRDs are not all using it today doesn't mean they're not going to use it in the future."
Sen. John Stinner of Gering also supported extending the levy, saying that NRDs will need it to meet even more stringent streamflow requirements in coming years. If the NRDs cannot fund the necessary water management projects, Stinner said, they could respond only by reducing irrigation allocations for farmers, devastating agricultural production and hurting the state's economy.
"If we go forward without [LB]98," he said, "God help us."
Sen. Steve Erdman of Bayard opposed the bill, saying that extending the levy authority amounts to a property tax increase. The NRDs' remaining 5.5-cent taxing authority would be enough to meet water management requirements in the future, he said.
"This has got to stop," Erdman said. "That's why we put sunsets in place."
Sen. Mike Groene of North Platte agreed, saying that the 3-cent levy is "unnecessary" and "frivolous" and that NRDs have not used it to make substantive changes to water management practices in fully and over-appropriated basins.
"We need to send a message across the state that we're serious about property tax relief," he said. "This is one little straw on the taxpayers' back that we can pick off."
After 90 minutes of debate on general file, Friesen filed a motion to invoke cloture, or cease debate and vote on the bill. The motion failed 27-14. Thirty-three votes were needed.
The bill is unlikely to be scheduled for further debate this session.