Bills would equalize district court caseloads
Lawmakers gave first-round approval March 7 to a bill that would help equalize caseloads in the district court system.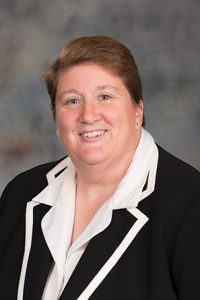 LB697, introduced by Crete Sen. Laura Ebke, would change the geographic boundaries of Judicial Districts 1, 2 and 10. Otoe County would be moved from District 2 to District 1. Clay and Nuckolls counties would move from District 1 to District 10.
Ebke said the recommendations contained within the bill are based on an analysis of judicial workload statistics and litigants' access to the court system.
"Making these changes will help the courts balance the workloads across the districts without requiring additional resources," she said.
Omaha Sen. Bob Krist supported the bill, saying it would positively impact juveniles engaged in the court system.
"We only have a few dedicated juvenile court systems across the state," he said. "This allows for districts across the state to have one or two judges that spend time doing just that by shuffling them in the right direction."
The bill advanced to select file on a 34-0 vote.