Bill that would ensure statewide legal representation for juveniles debated
A bill ensuring that all Nebraska juveniles appearing in court could have legal representation was debated by lawmakers Feb. 26-28.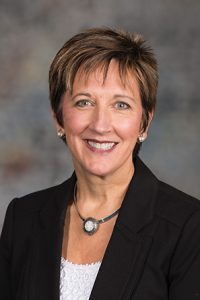 Under LB158, introduced by Lincoln Sen. Patty Pansing Brooks, legal counsel would be appointed each time a juvenile court petition is filed. The juvenile and his or her parent or guardian would be informed of the right to retain such counsel as needed.
The bill also would require any legal counsel representing a juvenile to continue representation through post-dispositional proceedings unless the juvenile requests new counsel.
Senators passed legislation in 2016 ensuring that juveniles in counties with a population greater than 150,000 would be guaranteed access to counsel. LB158 would expand that legislation to cover juveniles in every county.
Juveniles waive their right to counsel at excessively high rates, Pansing Brooks said, which puts them at particular risk because juvenile court judges have the authority to place a child in detention for any crime.
"We're expecting a child to wander the abyss of the juvenile justice system and understand procedural, strategic and legal matters all on their own," she said.
A pending Judiciary Committee amendment would clarify that a juvenile who waives the right to counsel could rescind the waiver at any time. It also would clarify that counsel need not be appointed for a juvenile who participates in a pre-trial diversion program.
Pansing Brooks also filed an amendment that would create a Juvenile Indigent Defense Fund to provide grants to counties to cover the cost of providing legal counsel to indigent juveniles. This would be funded by a $1 increase in court filing fees.
Supporting the measure was Bellevue Sen. Sue Crawford, who said access to counsel is critical for a juvenile to make informed decisions that could have lifelong consequences.
"This does not take away the right of a juvenile to waive counsel, but it does say that a juvenile may need help making that decision," she said. "There are consequences to these decisions that a juvenile needs to understand and a 14-year-old is not going to know the law."
Lincoln Sen. Adam Morfeld also supported the bill. Most adults do not fully understand their legal rights, he said, let alone a young person who has never interacted with the legal system.
"Young people should have the right to counsel when their liberties and freedom are likely going to be taken away," Morfeld said. "Given the status of a young person and not fully knowing their rights … we should put them at an even higher protective status."
Sen. Mike Groene of North Platte introduced a motion to bracket the bill until April 18, 2018. He said Nebraska already has strong provisions in place to protect a juvenile's right to counsel. Requiring every juvenile to have counsel would force county budgets to the breaking point, Groene said.
"No juveniles are being denied a lawyer if they want one," he said, "but we are pricing justice to the point that it's not affordable to society."
Kids must learn that if they make a bad decision, there will be consequences, said Henderson Sen. Curt Friesen in support of the bracket motion. The bill would remove parents from critical decisions, he said.
"If my child is taken into custody and put into the court system and they appoint an attorney, I no longer have a say in it," Friesen said. "My child and his attorney don't have to listen to my advice or my attorney's advice and that troubles me as a parent."
Crete Sen. Laura Ebke said constitutional rights never should be subsumed by money. Protecting a juvenile's rights is more important than concerns about the financial cost to counties, she said.
"Parents don't have the right, I believe, to take away their child's constitutional rights," Ebke said. "We can argue about how we're going to pay for this, but that's the lesser argument."
The Legislature moved to the next item on the agenda without taking action on the bill.