Property tax offset for streamflow projects passed
The Legislature gave final approval Feb. 23 to a bill that is meant to reduce the impact of streamflow augmentation projects on county tax rolls.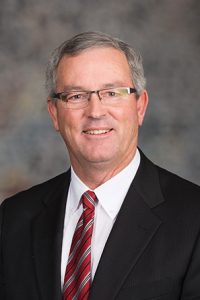 LB758, introduced by Venango Sen. Dan Hughes, authorizes state natural resources districts and interlocal entities that buy land for the development of a streamflow augmentation project to make voluntary payments in lieu of property taxes to the county where the project is located.
The amount of the payments may not exceed the property taxes that would have been paid if the land were subject to taxation.
The bill addresses the loss of property tax revenue to counties under the Rock Creek Augmentation Project and the Nebraska Cooperative Republican Platte Enhancement project. Both projects help the state meet streamflow requirements under the 2003 Republican River Compact, which allocates the use of surface water between Colorado, Kansas and Nebraska.
The bill requires NRDs or joint entities that acquire private land for the purpose of developing and operating a streamflow augmentation project to give public notice of the project, including an estimate of the amount of water to be pumped and the project's time frame.
It also requires a public hearing on the project and the input of county officials and adjoining landowners on ways to mitigate the project's effects on the county.
Additionally, NRDs and interlocal entities are required to publish an annual report on the project's finances and activities, including the amount of water pumped and the amount of revenue gained from land leases. NRDs and interlocal entities must submit those leases to the county assessor within 30 days after the lease's effective date.
The bill passed on a 45-0 vote.