Cost-free consumer protections passed
Lawmakers passed a bill Feb. 23 that ensures free credit monitoring to consumers following a data security breach.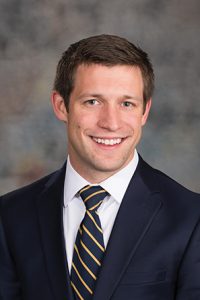 LB757, introduced by Lincoln Sen. Adam Morfeld, prohibits a credit-monitoring agency from charging fees to place, temporarily lift or remove a security freeze following a data breach similar to the one experienced by Equifax in 2017.
A security freeze places a hold on a person's credit report, preventing identity thieves from opening fraudulent credit accounts using stolen information.
Any individual or commercial entity conducting business in Nebraska that owns, licenses or maintains data including personal information will be required to implement reasonable security measures to safeguard that information. A third-party service provider that receives personal information from an individual or commercial entity also will be required to implement such security measures.
The bill authorizes the state attorney general to prosecute a violation of the bill's security provisions as a violation of the Consumer Protection Act.
The bill's provisions apply only to third-party contracts entered into after the bill's enactment and protections against data breaches apply only to computerized data.
LB757 does not provide a private cause for action in the case of a data breach.
Senators passed the bill on a 46-0 vote.