Bill would prohibit certain state employee political activity
State employees would be limited in their political activities under a bill considered Feb. 22 by the Government, Military and Veterans Affairs Committee.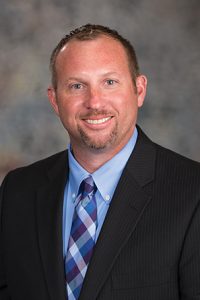 Under LB1129, introduced by Heartwell Sen. John Kuehn, a state employee could not hold office in a political club or party. While on state time, in his or her official capacity or using government resources of any kind, a state employee also could not:
• campaign for or against a candidate;
• make a campaign speech;
• collect campaign contributions;
• wear political buttons;
• sell tickets to a political fundraising function;
• develop or distribute campaign materials or communications;
• organize or manage a political rally or meeting;
• circulate petitions for a candidate or a ballot initiative;
• work to register voters for one party only; or
• use any digital medium to communicate about party politics, a candidate for office or a ballot initiative, unless required in the performance of his or her official duties.
Violations would be a Class I misdemeanor—which carries a maximum penalty of not more than one year in prison, a $1,000 fine or both—and would be reported to the state attorney general for investigation. A state employee convicted of such a violation would be removed from employment.
Kuehn said the provisions are based closely on the Hatch Act, which applies to executive branch employees at the federal level. Nebraska already has specific prohibitions on state employees participating in political activity on state time, he said, and the bill simply would enumerate and specify those prohibitions.
"There is not a nefarious attempt to stifle free speech—to somehow punish or silence someone's political view," Kuehn said. "A process that is clear and provides specific guidelines is always better than one that is less."
Frank Daley, executive director of the Nebraska Accountability and Disclosure Commission, testified in support of the bill, calling it a "clarifying piece of legislation."
Daley acknowledged, however, that use of the words "campaign" and "political" in the bill might be problematic as they currently are not defined under accountability and disclosure law.
Stephen Ramsay questioned the need for the bill. Testifying in opposition, he said current prohibitions on political activity by state employees are clear and known by those who work for state government. He said the addition of prohibitions on holding office in a political club is broad enough to encompass a local National Rifle Association chapter or a group promoting bike lanes.
"What state and federal employees do on their own time and with their own resources is their business," he said. "To suggest otherwise is to deny them their most basic constitutional and civil rights—and this law goes much further by actively criminalizing such activity."
Patricia Wonch Hill, testifying on behalf of the Nebraska State Conference of the American Association of University Professors, also opposed LB1129, which she called "excessively restrictive."
For example, she said, university professors do not work traditional hours or have clear delineation between work and non-work time. One fear is that professors and others simply would not engage in any political activity out of fear of possibly spending a year in prison if found to be in violation of the bill.
"And this seems to be the point of this bill—to discourage political participation by the tens of thousands of state employees of Nebraska," Wonch Hill said.
Sue Martin, a 26-year employee of the state of Nebraska, also opposed the bill. Restricting an individual's ability to hold office in a club outside of their work time is a violation of the First Amendment right to free assembly, she said.
"What I do with my off-duty time should not be dictated by my employer," Martin said.
The committee took no immediate action on the bill.