Bill would provide $5 million for disability providers
The state would step in to rectify a developmental disability provider payment gap from 2016 under a bill heard Feb. 12 by the Appropriations Committee.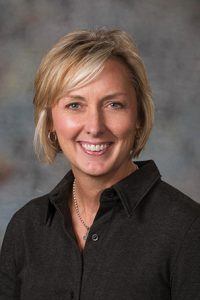 Fremont Sen. Lynn Walz, sponsor of LB864, said the bill would rectify a billing error made by the state Department of Health and Human Services' division of developmental disabilities. The federal Centers for Medicare and Medicaid discovered that DHHS was paying providers for habilitative services on weekends and holidays in an unapproved manner, she said.
As a result, she said, developmental disability providers were asked to sign new contracts to perform the same services that did not include payment for the federal portion of their reimbursement. The Legislature allocated funds in last year's budget bill to fill the gap, she said, but a delay in implementation of the state's new federal waiver meant that several providers were not made whole.
The bill would authorize $5.4 million in general funds in fiscal year 2017-18 to DHHS as state aid for services rendered after Oct. 1, 2016, for which no federal funds were used to pay providers.
"To me, if you provided a service, you should get paid for it," Walz said. "The money is to pay providers for services rendered under contact, where payment for those services was essentially cut in half through no fault of their own but due to a mistake made by the administration."
Dave Merrill, executive director of Region V Services, testified in favor of the bill. Speaking on behalf of the Nebraska Association of Service Providers, he said all of the entities impacted have tried to act responsibly and kept providing services during a difficult period.
For example, Merrill said Region V Services was paid according to their contract for the first three months of 2016, and then given the choice of signing an amended contract or facing the possibility of not being paid at all.
The organization had to find ways to address a $200,000 per month shortfall until the new waiver was implemented, he said. Other developmental disability providers like Region V are hoping that the state can rectify the situation with LB864, he said.
"The one-time payment will allow us to cash flow things to try to stabilize the [developmental disability] system as we move to a new funding system," Merrill said.
No one testified in opposition and the committee took no immediate action on the bill.