Training about sexual abuse proposed for foster parents
Foster parents in Nebraska would receive more comprehensive training about sexual abuse under a bill heard by the Health and Human Services Committee Feb. 7.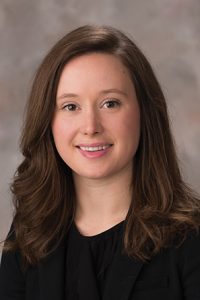 LB1041, introduced by Lincoln Sen. Anna Wishart, would require that the training specifically include identifying a child's risk of sexual abuse, minimizing the potential for sexual abuse, talking appropriately about boundaries with children, recognizing signs of abuse and reacting appropriately to any sign or disclosure of sexual abuse.
Wishart said the state's current training programs for foster parents provide information on identifying false allegations of sexual abuse or assault. This information could discourage foster parents and guardians from taking allegations seriously and reporting them to the appropriate authorities as required by law, she said.
"Child sexual abuse can haunt a survivor for the rest of their lifetime, increasing the risk for physical and mental health problems," Wishart said. "Protecting the welfare of children in our state is a priority for every member in the Legislature."
The bill also would require families seeking licensure for a kinship placement to complete the sexual abuse awareness training. Currently, families can receive a waiver for the general licensure training requirements.
Inspector General for Nebraska Child Welfare Julie Rogers spoke in support of the bill. She said an investigation into sexual abuse claims found that 50 children in the state's care were victims of sexual abuse between 2013 and 2016.
Education on the prevalence of sexual abuse in the foster care system is especially important, Rogers said, considering that a child living without either parent is 10 times more likely to be sexually abused than a child living with both parents.
"In many instances, the foster parents were ill-equipped to protect the children and respond appropriately when sexual abuse allegations were made," she said. "Educating foster parents on prevention ensures that children in state care are safe and that the appropriate action will be taken when issues do arise."
Representing Nebraska Appleseed, Becca Brune also testified in support of LB1041. She said that child sexual abuse remains a problem throughout the state's foster care system.
"From what we have seen, the training currently used is not comprehensive enough and not uniformly applied across the state," Brune said. "The training detailed in the bill would better prepare foster and adoptive parents to identify and report allegations of abuse."
No one testified in opposition to the bill and the committee took no immediate action on it.