New tool proposed for neighborhood development
Neighborhoods would have an additional avenue to pursue improvement projects under a bill heard Feb. 6 by the Urban Affairs Committee.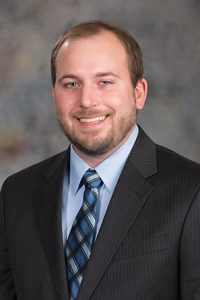 LB986, sponsored by Lincoln Sen. Matt Hansen, would authorize the development of neighborhood improvement districts in Nebraska. Hansen said the idea was sparked by the success of business improvement districts that allow cities to focus resources on specific geographic areas. The same idea could be used to promote neighborhood improvements, he said, which could be funded through local, state or federal grants, as well as donations or special assessments.
"NIDs are designed to offer existing neighborhoods more control to fund and execute projects they deem important and necessary while not reducing the level of other local or state resources," Hansen said.
Under the bill, a city council would draw the lines of an NID and either appoint a board or designate an existing neighborhood association or homeowners' association board as the NID board. If a city declined to do so, the owners of 30 percent of the assessable property in a neighborhood could petition the municipality to create an NID.
A municipality could impose an NID special assessment, with funds to be used only for a specific purpose. Authorized purposes under the bill would include landscaping or physical improvements for decoration or safety, including construction of pedestrian plazas, sidewalks, bus stop shelters, public restrooms, pedestrian overpasses or lighting.
A special assessment would end if it were opposed in writing by more than 50 percent of the assessable units in an NID.
David Landis, urban development director for the city of Lincoln, testified in support of the bill. Livable neighborhoods are a vital part of a successful city, he said, and neighborhoods currently have very few improvement tools, unlike business districts.
"If a neighborhood chooses for itself to make and enhance its own opportunities, I think the neighborhoods ought to have the power to do that," Landis said.
Korby Gilbertson, testifying on behalf of the Nebraska Realtors Association, also supported the bill. Property owners should be able to band together to improve their neighborhoods, Gilbertson said, although she did recommend that property owners who oppose a special assessment be given more than 10 days' notice to file their opposition.
"[That] would probably be a bigger hill than someone could climb in that amount of time," she said.
Hansen said he would be bringing an amendment to increase the notice of a public hearing on a special assessment from 10 to 35 days.
No opposition testimony was offered and the committee took no immediate action on LB986.