Alternative teaching certification path discussed
The Education Committee heard testimony Feb. 5 on a bill that would create a two-year alternative certification path for those who wish to teach in Nebraska's public schools.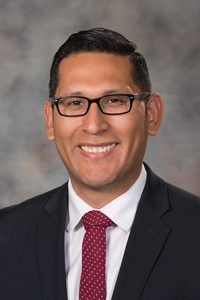 LB1135, introduced by Omaha Sen. Tony Vargas, would require the state Board of Education to grant a Nebraska teaching certificate to any person in good standing who has a valid teaching certificate from another state.
It also would require the board to grant a two-year teaching certificate to those who hold a bachelor's degree from an accredited college or university, pass basic skills and subject area tests and enroll in an alternative teacher certification program approved by the board. The two-year certificate would not be renewable, and the holder would have to complete the alternative certification program to obtain a Nebraska teaching certificate.
Vargas said he is working on an amendment that would require teachers with certificates from other states to maintain Nebraska's certification requirements once they start teaching here.
He said the bill would alleviate Nebraska's teacher shortage by simplifying the certification process for teachers who move to Nebraska and for people who are changing careers. Currently, only the University of Nebraska at Kearney has a teacher certification program for those with no teaching background, and no state college or university offers a two-year program like that proposed by LB1135, he said.
"For individuals that are coming as career changers," Vargas said, "there isn't as succinct or clear and consolidated a pathway as we're proposing here."
Maddie Fennell, executive director of the Nebraska State Education Association, testified in support of the bill, provided that it includes an amendment requiring out-of-state teachers to maintain Nebraska certification requirements.
"This is important, as some states offer lifetime certificates," she said. "We believe that educators must confirm ongoing professional development for certification renewal."
Nicole Fox, director of government relations for the Platte Institute, also testified in support of the bill. A 2016 state Department of Education survey found that 112 of the state's 450 public school districts, educational service units and private school systems reported a total of 232 unfilled positions, she said. A lack of qualified applicants was the main reason for the vacancies.
Fox said that LB1135 would help address the shortage by making it easier for teachers from other states to become certified to teach in Nebraska.
"Workers do not become unqualified by moving from one state to another," she said.
Brian Halstead, deputy commissioner at the state Department of Education, testified in opposition to the bill, saying that alternative certification already exists under the state Board of Education's rules. Those who graduate from a teaching program at a higher education institution in another state may receive an initial, standard or professional teaching certificate in Nebraska, he said.
Someone with a bachelor's degree but no teaching background can apply for a transitional permit and start coursework at UNK, which he or she has four years to complete, Halstead said.
"From the state board's perspective, we're not quite sure how a two-year program—when the board's giving somebody up to four years to complete that—is better," he said.
The committee took no immediate action on the bill.