Decreased penalties proposed for minor drug possession
Possession of certain controlled substances would incur less severe penalties under a bill heard by the Judiciary Committee Jan. 26.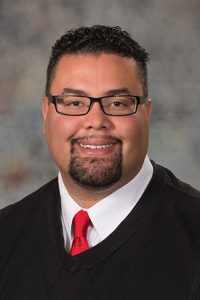 LB971, introduced by Omaha Sen. Justin Wayne, would classify as a Class I misdemeanor the possession of up to one gram of a controlled substance or fewer than 10 pills or tablets weighing no more than 80 milligrams each. The same offense currently is classified as a Class IV felony.
A Class I misdemeanor carries a penalty of no more than one year imprisonment, a $1,000 fine or both.
Wayne said the bill would treat people with small amounts of controlled substances less harshly and eliminate some strain on the county courts.
"This will mean smaller bonds, shorter sentences and saving the counties money," he said.
Possession of more than one gram but fewer than 10 grams, or more than 10 pills or tablets weighing less than 10 grams, would be a Class IV felony. A person found guilty of a Class IV felony would face up to two years imprisonment with 12 years of post-release supervision, a $10,000 fine, or both.
Felony charges tend to follow people for the rest of their lives, said John Hascall, representing the office of the Sarpy County public defender. Nearly 70 percent of the cases dealt with by his office would fall under the bill's provisions, he said.
"When you're charged with a felony, it's like a scarlet letter that follows you everywhere," Hascall said. "This allows for a second chance to be charged only with a misdemeanor."
Opposing the bill was Omaha Deputy Police Chief Greg Gonzalez. He said there were four overdose deaths in Omaha over the weekend, each caused by less than one gram of a controlled substance.
"We have an opioid problem in the Midwest," Gonzalez said. "The toxicity levels of drugs now pose a real problem in our community today."
Corey O'Brien, representing the office of the attorney general, also opposed the bill, saying senators should consider not treating all controlled substances the same when assigning penalties.
The committee took no immediate action on the bill.