Tighter controls on opiate prescriptions considered
The Judiciary Committee heard testimony Jan. 26 on two bills that seek to tighten restrictions on dispensing opiates in Nebraska.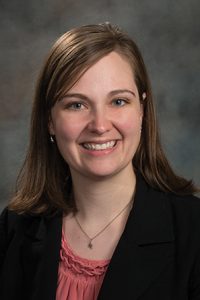 LB931, sponsored by Omaha Sen. Sara Howard, would limit opiate prescriptions for a patient younger than 19 to no more than a seven-day supply. Under the bill, a medical practitioner would be required to discuss the risks associated with opiates with the patient's parent or guardian. Exceptions to the seven-day limitation could be made for chronic pain, cancer diagnosis or palliative care.
Howard said her sister Carrie, who developed an addiction to prescription pain medication and died of an overdose in 2009, was her inspiration for bringing legislation to combat the opioid problem in Nebraska. Recent successes, she said, include implementation of the state's prescription drug monitoring program, which was the first of its kind in the country.
"In the past three years, Nebraska has taken great strides in the fight against opioid addiction," Howard said. "I think that LB931 is an important step in a long process in this state in combating opioid addiction."
Dr. Andrew MacFadyen, testifying on behalf of Children's Hospital and Medical Center, supported the bill. Calling opioids a "double-edged sword," he said that the medical center has seen an increase in the number of young people who have attempted suicide using the drug.
"[The bill] would actually limit the amount of opioids available to be abused … reinforce to providers that opioids can be dangerous and encourage providers to move toward pain relief alternatives that are less risky by breaking them out of their current prescribing habit," MacFadyen said.
Kim Robak also spoke in support, testifying on behalf of the Nebraska Dental Association. She did suggest, however, that the bill should have an expiration date. She said that guidelines for opioid use were much different when the drugs first became available and they likely will change again in the future.
"Five years from now, or seven years from now, a seven-day prescription may be wrong," Robak said. "It may be two days or one day … and we want to make sure that we can look at this [a few years from now] and make sure that it is doing what we want and that it's not causing some harm that we didn't intend."
John Massey of the Nebraska Medical Association testified in opposition to the bill, saying the state should give a recent pain guidance document developed by the state Department of Health and Human Services time to alter clinician behavior before legislating solutions.
Limiting opioid use and abuse is an important goal, he said, and the best way to do so is through evidence-based practices that focus on root causes. One fear, he said, is that clinicians will see the seven-day maximum and prescribe accordingly, when they should focus on the smallest dose possible for the shortest period of time possible.
"I'm afraid this bill isn't going to accomplish what we want it to—or it might actually accomplish the opposite of what we're trying to do," Masse said.
LB933, sponsored by Omaha Sen. Brett Lindstrom, would require medical practitioners to notify patients—or a parent or guardian of a patient under 18—of the risk of addiction and overdose when prescribing opiates and other Schedule II prescription medications. The notification would be required prior to the initial prescription and again before issuing a third prescription.
Lindstrom said his family has had first-hand experience with opioid addiction, which started with prescription medication for back pain and escalated to drug shopping. Opioids can be extremely addictive even when taken as intended, he said, and the U.S. has seen a 200 percent increase in drug overdose deaths over the past 15 years.
"It is no secret that prescription drug abuse, specifically with opioids, is a national crisis," Lindstrom said.
Under the bill, a practitioner would be required to discuss the risks of addiction and overdose, including:
• reasons why the prescription is necessary and alternatives that may be available;
• controlled substances and opiates are highly addictive even when taken as prescribed;
• there is a risk of developing a physical or psychological dependence on opiates or controlled substances; and
• taking more controlled substances or opiates than prescribed, or mixing sedatives, benzodiazepines or alcohol with controlled substances or opiates, can result in fatal respiratory depression.
A notation in the patient's medical record of the discussion would be required.
Gregory Lauby testified in support of the bill, saying he was given an opioid following surgery and was told only that he should not drive while taking it. Possibly the most important measure that could be taken to help the current crisis is to better educate patients, he said.
"I think it would go a long way if physicians or nurses or someone at least alerts the person who is receiving the medication about what dangers it can pose and cautions them to follow the prescription procedures that are set out," Lauby said.
John Massey, again testifying on behalf of the Nebraska Medical Association, opposed LB933, saying it would intrude upon the doctor/patient relationship. He said he "can't imagine" that any physician is not already having the conversation outlined in the bill with their patients when prescribing opioids.
The committee took no immediate action on the bills.