Civil liability proposed for foster care misrepresentation
The state Department of Health and Human Services could be held liable in certain civil proceedings under a bill discussed by the Judiciary Committee Jan. 25.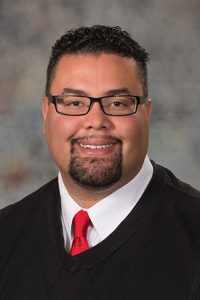 Currently, a state agency and its employees have legal immunity from civil claims arising out of misrepresentation or deceit. LB729, introduced by Omaha Sen. Justin Wayne, would remove that immunity, which could make those parties liable in civil court proceedings.
Wayne said he introduced the bill in response to allegations of child sexual abuse within the state's foster care system. He said one family had begun the adoption process of their foster child, who then sexually assaulted another of their children.
The parents were not provided with pertinent information about their foster child's history, Wayne said, but the agency and caseworker faced no consequences.
"Those parents specifically asked their caseworker if there was a history of sexual assault or abuse and the caseworker intentionally didn't say 'yes,'" he said. "Maybe that family could have taken different precautions and not left that child with their other children."
Wayne offered an amendment that would remove such immunity from the state Department of Health and Human Services, specifically in cases involving the agency's failure to warn, notify or inform foster or adoptive parents of a state ward's history as a victim or perpetrator of sexual abuse.
He further suggested that the committee consider broadening his amendment to include any misrepresentation or deceit by the agency or its employees.
Christi White of Centreville, VA testified in support of the measure. She said she and her husband adopted a child through the Nebraska foster care system, but were never given full documentation on his medical history, which included a reactive attachment disorder diagnosis.
The child no longer lives in their home because he must receive intensive, inpatient treatment, White said.
"We were not the right fit for our son and he was not the right fit for us," she said. "Instead he would have been placed with a family who could best care for him and our children would not have had their lives upended."
No one testified in opposition to the bill and the committee took no immediate action on it.