New requirements for legislative appointments proposed
A bill that would place additional constraints on who may be appointed to fill a vacant seat in the Nebraska Legislature was considered by the Executive Board Jan. 25.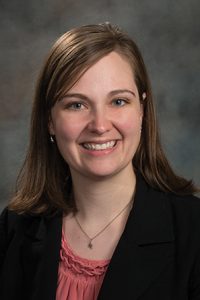 Currently, the governor is tasked with appointing an individual to serve when a vacancy occurs in the Legislature. LB777, introduced by Omaha Sen. Sara Howard, would require that the individual chosen be selected from a pool of applicants. To be considered eligible for such an appointment, an individual would be required to file an application with the governor's office within 30 days of the vacancy.
Howard said the state currently gives the governor an "enormous" amount of discretion and privacy when appointing an individual to serve in the Legislature. Inviting more public scrutiny through a formal application process would give Nebraskans more opportunity to weigh in, she said.
Thirty-nine senators have vacated their office before completing their term since 1987, she said. Detailed applicant information is available for 28 of those vacancies, she said, and the only source of information regarding those applicants is press articles.
"Our state prides itself on having a fair, transparent and efficient state government," Howard said. "I would ask that we extend that pride through the creation of a transparent process for our legislative appointments for vacancies."
Ricky Fulton, who applied for the District 6 seat vacated last year through the resignation of Joni Craighead, testified in support of the bill. It was reported that the governor received roughly a dozen applications for the seat by the deadline given, he said, yet an individual was chosen who did not apply by the deadline.
Fulton said he asked for an explanation.
"I was informed … that there really are no guidelines for picking a senator in the absence of one who has left," he said.
No opposition testimony was offered and the committee took no immediate action on the bill.