Extension of superintendent license considered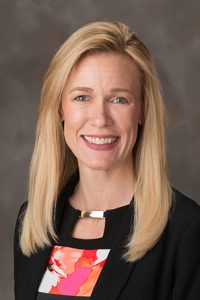 The Transportation and Telecommunications Committee heard testimony Jan. 16 on a bill that would extend the duration of certain superintendent licenses.
Under LB733, introduced by Omaha Sen. Theresa Thibodeau, the duration of a Class B county highway or city street superintendent license would change from one to three years. The renewal fee would change from $10 annually to $30 every three years.
Thibodeau said the change would have little to no fiscal impact but would decrease by two-thirds the number of renewals the Board of Examiners for County Highway and City Street Superintendents would have to review.
"In Nebraska, we have a licensing system in place to promote and ensure that those managing our streets are both professionally trained and follow standards of safety and quality," Thibodeau said. "The very slight but important change that would result [from LB733] is a great example of a state agency that can streamline their work and ensure they're operating in the most efficient way for taxpayers."
Board member Chris Jacobsen spoke in support of LB733. The board shares administrative staff with another state board, he said, and the proposed changes would allow staff members to work more effectively.
"Any change in task by either board can impact staff effectiveness and delivery of services," Jacobsen said. "This doesn't remove or reduce the licensing task required, but … it improves the process and provides a more efficient use of staff and resources."
The bill also would allow a person holding Class A and Class B licenses to renew both at once.
Kyle Schneweis, director of the state Department of Transportation, also testified in support of the bill. He said it makes sense to align the two renewal processes.
"Many folks hold both of these licenses at the same time and would benefit from a harmonization of these [renewal] time frames," Schneweis said.
No one testified in opposition to the bill and the committee took no immediate action on it.