Bill seeking more federal funds for emergency medical transports passed
A bill that allows public and nonprofit emergency medical transporters to be reimbursed by Medicaid at the same rate as hospitals and other medical providers passed May 16.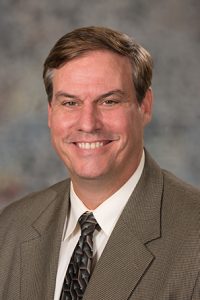 LB578, introduced by Omaha Sen. Mike McDonnell, establishes a Ground Emergency Transport Program in Nebraska to allow eligible providers to receive supplemental Medicaid reimbursement for ground emergency medical transport services.
The bill requires the state Department of Health and Human Services (DHHS) to design and implement an intergovernmental transfer program relating to Medicaid managed care to increase capitation payments in order to increase reimbursement to eligible providers.
Capitation payment is defined as a payment the state makes periodically to a contractor on behalf of each beneficiary enrolled under a contract and based on the actuarially sound capitation rate for the provision of services under the state plan, and which the state makes regardless of whether the particular beneficiary receives services during the period covered by the payment.
The program applies to providers owned or operated by the state or a city, county, rural or suburban fire district, hospital district, federally recognized Indian tribe or other unit of government. Participation by local government entities is voluntary.
DHHS is required to submit a state plan amendment by Jan. 1, 2018, to provide for a supplemental reimbursement rate and to submit necessary materials to the federal government annually.
The bill passed on a 41-0 vote.