Retention, intervention considered for struggling early readers
Third-grade students who struggle with reading would repeat the grade and receive extra instruction under a bill debated by the Legislature May 11.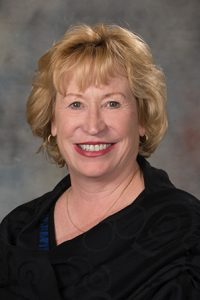 Elkhorn Sen. Lou Ann Linehan filed a motion to place the bill on general file, even though the Education Committee had taken no action to advance it. This unusual maneuver requires a majority vote of the Legislature. Senators voted May 2 to adopt the motion 30-13.
LB651 would require school districts to offer an accelerated reading intervention program to students in kindergarten through third grade who are identified as having a reading deficiency based on local or statewide assessments.
Linehan said many school districts already have implemented some of the provisions in LB651, leading to a 10 percent increase in the number of students who met statewide reading standards from 2011 and 2016. In some schools, however, 70 percent of students are not reading at grade level, she said.
"Too many school districts still have a large percentage of students not reading at grade level when they are promoted to the fourth grade," Linehan said. "There is little evidence that a child who leaves third grade unable to read will ever catch up."
Under the bill, a student with a reading deficiency would receive an individual reading improvement plan developed by the teacher, principal, other school staff and the student's parents.
Beginning with school year 2019-20, if the student scores below grade level on the third-grade statewide reading assessment, the student would be retained in third grade unless he or she qualifies for an exemption.
Additionally, schools would be required to provide summer reading camps offering at least 70 hours of instruction to students scoring below grade level on the third-grade statewide reading assessment.
Omaha Sen. Justin Wayne supported the bill, saying it would apply pressure to school districts to ensure that all students can read once they reach the fourth grade. Despite recent improvements, that is not true of many children in Omaha Public Schools, he said.
"If we aren't teaching them the basic reading skills to move to the next level, that's on us," Wayne said.
Sen. Ernie Chambers of Omaha opposed the bill and filed several motions to delay a vote on it. He said the bill represents a one-size-fits-all approach to education that would punish students who have difficulty reading.
"The aim is good, but the means of getting there is what upsets me," Chambers said.
Sen. Patty Pansing Brooks of Lincoln said the bill's early intervention measures are needed but that the proposed retention of students makes it too difficult for many senators to support. Many studies have found that retention does not improve reading scores, she said, but many others have found that promoting a student who cannot read to the next grade also harms that student.
Pansing Brooks said a planned interim study of dyslexia and reading literacy across the state will give the Legislature a better idea of how to address the problem next session.
"I think we can more clearly and precisely address the issues and the needs," she said.
The Legislature adjourned for the week before voting on the bill.