Modification, elimination of state boards and commissions advanced
A bill that would modify and eliminate various state-established boards and commissions was amended and advanced to select file May 3.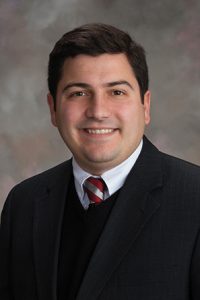 Gretna Sen. John Murante said LB644, introduced on behalf of the Government, Military and Veterans Affairs Committee, is the product of a statutorily-required review of all state boards and commissions that is designed to determine which of them should be modified or eliminated.
"LB644 is the result of a year-long process that is undertaken by the committee every four years," Murante said, and would impact obsolete entities and those that have fulfilled their intended purposes.
As introduced, the bill would eliminate a number of boards and commissions, including the: Perfusionist Committee; Medicaid Reform Council Aging Nebraskans Task Force; Nursing Home Advisory Council; Intergenerational Poverty Task Force; Carbon Sequestration Advisory Committee; Out of Home Data Pilot Project Advisory Group; and Health Advisory Board to the Department of Motor Vehicles.
Murante said several entities testified at the bill's hearing or otherwise provided sufficient evidence that their entities should not be altered or eliminated.
As a result, a committee amendment would retain the: Judicial Resources Commissions; Judicial Nominations Commissions; Commission on Judicial Qualifications; Board of Emergency Medical Services; Critical Incident Stress Management Board; Potato Development Committee; Stem Cell Research Advisory Committee; and Committee of Experts to Advise the Department of Agriculture on the Development of an Assessment Matrix.
The amendment also would have added provisions of LB655, introduced by Murante, to allow an employee of the Legislative Council to volunteer at a public school or a nonprofit organization that focuses on assisting public schools, during normal work hours without the loss of pay, vacation time, sick leave or earned overtime.
Murante said private sector businesses and other state governments understand that community engagement benefits employees and can provide valuable resources to schools and nonprofits in difficult economic times. The amendment was narrowly tailored to give the Legislature the option of creating such a program, he said.
"This is permissive language to give [the Executive Board] that authority to create some sort of structure or framework," Murante said. "One of the biggest challenges that mentoring programs face is the lack of mentors."
Omaha Sen. Bob Krist opposed the idea and offered an amendment to strike the provision, saying it would put pressure on the Executive Board to "police" the volunteer activities of employees during work hours and might open the state up to liability.
"I can't imagine someone being paid to go volunteer," Krist said, adding that the purpose of volunteering is to give without seeking anything in return.
Lincoln Sen. Adam Morfeld supported removing the provisions, saying he values civic engagement but that the amendment was too broad. Some education nonprofits are political in nature, he said, and having legislative staffers volunteer for them while being paid by taxpayers would be problematic.
"I think we need a lot of work on the definitions and to narrow the scope," he said.
The Krist amendment was adopted on a 44-0 vote and the committee amendment was adopted 35-2. The bill then advanced to select file 44-0.