First responders' health insurance to be retained
Injured first responders can keep their health insurance coverage under a bill passed April 24.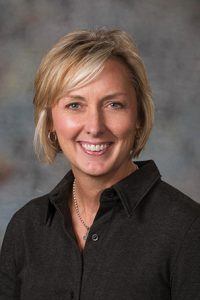 LB444, introduced by Fremont Sen. Lynne Walz, prohibits cities and counties from canceling existing health insurance coverage for any law enforcement officer who suffers serious bodily injury as a result of an assault while in his or her official capacity. The bill also covers injured sheriffs, deputy sheriffs, firefighters and mental health care providers.
Cities and counties are now obligated to provide health insurance while first responders remain employed with the agency and return to work within one year of the original injury.
The bill includes provisions of LB244, originally introduced by Lincoln Sen. Kate Bolz, which extends workers' compensation benefits to employees of the state Department of Correctional Services and Department of Health and Human Services who regularly and directly interact with high-risk individuals.
A high-risk individual includes a person in state custody with a history of violent or physically intimidating behavior, including a committed offender, regional center patient and a committed juvenile offender.
The bill passed on a 31-8 vote.