Tourism commission to be restructured
A restructuring of the Nebraska Tourism Commission was approved by lawmakers April 24.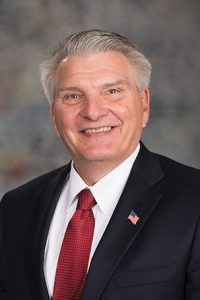 LB222, introduced by Gering Sen. John Stinner, expands the commission's membership from nine to 11 governor-appointed members. Four are required to have professional, volunteer or public-service experience related to the governance duties of the commission and seven must be affiliated with the tourism industry.
Thirty days after its effective date, the bill will dissolve the current commission membership and create 11 districts based on geography and tax lodging revenues to ensure statewide representation. Members will serve four-year terms and be limited to two successive terms.
The bill also clarifies grant guidelines, requires the commission to adopt written policies governing expenditure of appropriated funds and stipulates that contracts awarded by the commission follow rules established by the state Department of Administrative Services.
The commission is required to review its strategic plan annually and update as necessary. Under the bill, the strategic plan must include:
• marketing strategies for promoting tourism;
• methods to expand existing tourism capacity;
• an examination of best management practices for the tourism industry;
• a review of revenue in the State Visitors Promotion Cash Fund available for tourism development at the state level; and
• recommended strategies to provide technical assistance, marketing services and state aid to local governments and the tourism industry in Nebraska.
LB222 passed 48-0.