Omnibus health licensing bill approved
An omnibus health care licensure bill was given final approval April 24.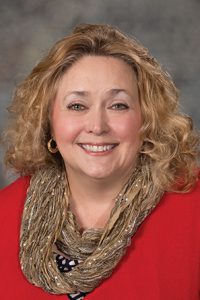 Introduced by Bellevue Sen. Carol Blood, LB88 allows military spouses to obtain temporary licensure in Nebraska in a variety of health professions under the Uniform Credentialing Act.
The bill includes provisions from four other measures:
• LB61, introduced by Seward Sen. Mark Kolterman, which authorizes Nebraska to join the Interstate Medical Licensure Compact;
• LB425, introduced by Bellevue Sen. Sue Crawford, which updates provisions for licensure and practice requirements within the current Nurse Practitioner Practice Act;
• LB283, introduced by Ralston Sen. Merv Riepe, which allows licensed practical nurses to provide intravenous therapy and would eliminate the Licensed Practical Nurse-Certified Practice Act; and
• LB342, introduced by Bayard Sen. Steve Erdman, which amends portions of the state's Nurse Practice Act to allow Nebraska to join the Enhanced Nurse Licensure Compact when it takes effect — either on Dec. 31, 2018, or when 26 states have joined.
The bill removes a requirement that a licensed audiologist obtain a second, specialist license in order to sell hearing instruments.
It also removes a requirement that nurses educated in a foreign country pass a specific examination or hold a certificate from the Commission on Graduates of Foreign Nursing Schools. Instead, an applicant will be required to pass a board-approved examination and provide satisfactory evaluation from a board-approved foreign credentials evaluation service.
LB88 passed on a 49-0 vote and takes effect immediately.