Day care building code alignment approved
A bill intended to align the state building code with state agency regulations was passed by the Legislature April 24.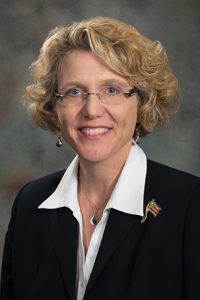 LB590, introduced by Bellevue Sen. Sue Crawford, brings the state building code occupancy classifications for in-home day cares into alignment with state Department of Health and Human Services (DHHS) regulations. The bill also clarifies that state agencies may adopt and enforce regulations that conflict with the building code when authorized by state law to do so.
The bill raises the number of occupants for a care facility to 12, which conforms with DHHS regulation for in-home child care providers.
LB590 passed 47-0 and takes effect immediately.