Withholding of law enforcement officer addresses advanced
A law enforcement officer could apply to have his or her home address withheld from the public under a bill advanced from general file April 20.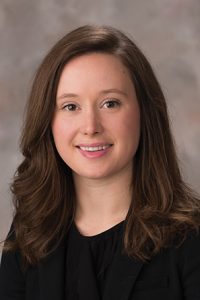 Introduced by Sen. Anna Wishart of Lincoln, LB624 would direct county assessors and registers of deeds to withhold from the public the residential address of a law enforcement officer who applies and pays a $25 fee unless the address is requested in writing. Officers would be required to renew their applications every five years.
Wishart said the nature of law enforcement officers' work sometimes puts officers and their families in danger. The bill would prevent someone from simply looking up an officer's address on a county assessor's website, she said.
"The added step of having to request the address in writing will hopefully make a person with bad intentions stop and think twice about what they are doing," Wishart said. "A request made in writing would also take away the anonymity that the internet provides."
A Government, Military and Veterans Affairs Committee amendment, adopted 34-0, eliminated the proposed fee.
Lawmakers voted 32-0 to advance the bill to select file.