Repeal of tax exemption for political events advanced
Food and admissions fees at political events no longer would be exempt from sales taxes under a bill advanced from general file April 20.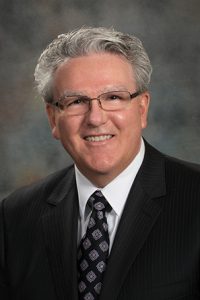 Introduced by Sen. Jim Scheer of Norfolk, LB63 would eliminate a sales and use tax exemption for admission, fees and food sold at political events held by ballot question committees, independent committees and political party committees.
Scheer said the bill likely would have a small financial impact because hosts of political events often pay sales taxes on food anyway.
"But I think if we as politicians and legislators are going to try to have others work on our budget problems, then we should be part of the solution as well," he said.
Sen. Mike Groene of North Platte supported the bill. He said an often-heard complaint among Americans is that politicians exempt themselves from the laws they make.
"This is just a simple message to the people of Nebraska [that] we don't exempt ourselves from the taxes that they pay," Groene said.
LB63 advanced to select file 32-0.