Elimination of archery ban for convicted felons advanced
A felony conviction would no longer preclude a person from owning archery equipment under a bill advanced from general file April 5.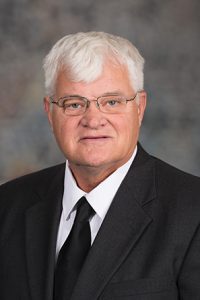 LB478, introduced by North Platte Sen. Mike Groene, would exclude possession of archery equipment and knives used for butchering, harvesting or otherwise processing game, fish or furs from the list of deadly weapons currently prohibited for convicted felons.
Groene said the idea for the bill was brought to him by a couple, both convicted felons, who wanted to participate in archery but were legally barred from doing so. He said they had made mistakes as young people but had turned their lives around to become productive members of society.
"For years, the state Game and Parks Commission has allowed archery permits to people with felony convictions that had turned their lives around," he said. "We are just clarifying in statute what we are already doing."
Possession of a knife under the bill would require a person to hold a recreational license. Columbus Sen. Paul Schumacher introduced an amendment, adopted 28-0, which would require that such license be issued by the state.
Omaha Sen. Ernie Chambers supported the bill. He said the word felon often carries a very sinister meaning to people who do not understand the wide variety of conduct that can be considered a felony. Continuing to punish a person after he or she has paid their debt to society is unfair, Chambers said.
"When you can see someone who has come back from [a felony conviction] and made a success of his life, it is an argument in favor of second chances," he said. "What we need to do once someone has paid his or her debt to society is to cut them loose."
Senators advanced the bill to select file on a 25-0 vote.