Funding for biotech startups, economic development task force advanced
Lawmakers gave second-round approval to a bill April 3 that would provide financial assistance to the state's bioscience industry.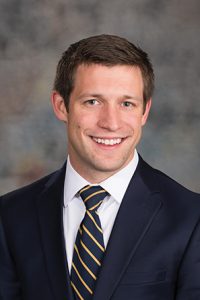 LB641, introduced by Sen. Adam Morfeld of Lincoln, would create the Bioscience Innovation Program under the Business Innovation Act. The bill would create a fund to provide financial assistance to bioscience-related businesses in the state.
Funding for the program would come from loan repayments to the Nebraska Progress Loan Fund as authorized by the federal Small Business Credit Initiative Act. The state Department of Economic Development estimates that approximately $1.5 million in loan repayments will be received in fiscal year 2017-18 and $1 million in FY2018-19.
Sen. Paul Schumacher of Columbus proposed an amendment that would terminate the program after its funding is exhausted. The amendment also would prohibit the use of money in the fund to promote or oppose any candidate for public office or to influence state legislation. Additionally, it would require the department to submit a report to the Legislature that lists the recipients of funds, the location of enterprises formed and the purposes for which the financial assistance was given.
"The disclosure is important in a program which is new, which has no rules and regulations behind how [the department] is supposed to distribute this money," Schumacher said.
Sen. John Kuehn of Heartwell said Schumacher's proposal would give the Legislature more information on how the funds are used. He said it is unclear what information is required to be reported to the Legislature under the Business Innovation Act.
Morfeld said the programs administered under the Business Innovation Act already are required to report certain information to the Legislature, so those provisions in the Schumacher amendment were unnecessary.
Sen. Brett Lindstrom of Omaha introduced an amendment, adopted 32-15, that would remove the provisions of Schumacher's amendment, leaving only the requirement that the program end when its funds are exhausted.
Senators voted 28-15 to adopt Schumacher's amendment as amended by Lindstrom's.
Lawmakers then voted 27-7 to adopt an amendment introduced by Sen. Dan Watermeier of Syracuse that would incorporate provisions of his LB230. These would create a task force that would work with the state departments of Economic Development and Labor to identify the state's economic development priorities. The task force would meet at least every three months when the Legislature is not in session.
Watermeier said the task force would coordinate the state's economic development planning and help the Legislature build consensus about which ideas are worth pursuing.
"Economic development is very important for Nebraska's future," he said, "but we don't have a united approach for developing strategy on what works and what does not work."
Senators then voted 25-7 to advance LB641 to final reading.