Perinatal hospice bill amended, advanced
A bill that would provide information regarding perinatal hospice to a pregnant woman diagnosed with a lethal fetal anomaly was amended and advanced from select file April 3.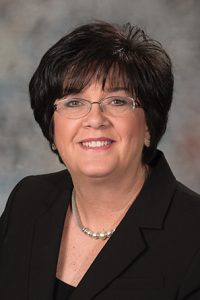 Under LB506, introduced by Thurston Sen. Joni Albrecht, a physician who diagnoses a lethal fetal anomaly would provide information regarding perinatal hospice services, which the bill defines as comprehensive support from the time of diagnosis through the death of an infant and the postpartum period.
A lethal fetal anomaly is defined as a condition diagnosed before birth that will — with reasonable certainty — result in the death of an unborn child within three months of birth.
Under the bill, the state Department of Health and Human Services (DHHS) would be required to provide an information support sheet of available programs and services, which also would be posted on the department website.
Lincoln Sen. Anna Wishart offered an amendment, adopted 43-0, that added provisions of her LB287 that would allow the DHHS Child and Maternal Death Review Team to enter into written agreements to provide secure electronic storage of information and records collected by the review team.
Wishart said the team reviews the number and causes of death of individuals from birth to 17 and deaths of women during pregnancies.
"The goal of the team is to identify patterns of preventable deaths and report to the public and state policy makers recommendations on changes that might prevent future deaths," she said.
Currently, Wishart said, the team has an ongoing, no-cost agreement to store data within a secure multi-state database but also stores the data in-house with identifiers in order to update their records.
The amendment clarifies that the state would be able to eliminate this duplication by storing the data with identifiers in a secure off-site location. It also would make a small technical change to the underlying bill.
Following adoption of the Wishart amendment, the bill advanced to final reading by voice vote.