Anti-abortion license plates approved after cloture
Senators passed a bill April 3 that requires the state Department of Motor Vehicles to design and make available license plates with a "choose life" theme.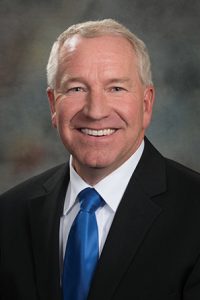 The plates authorized under LB46, introduced by Syracuse Sen. Dan Watermeier, will be available Jan. 1, 2018, for an additional $5 for an alphanumeric plate or $40 for a personalized message plate.
The state Department of Health and Human Services' Temporary Assistance for Needy Families program will receive 75 percent of the registration fee and $5 of the application fee.
After an hour of debate on final reading, Watermeier filed a motion to invoke cloture, or cease debate and vote on the bill. The motion prevailed 35-6.
The bill passed on a 35-5 vote.