Bill to end voter waiting period advanced
Senators advanced a bill from general file March 31 that would restore voting rights upon completion of a felony sentence or probation. Current law requires a two-year waiting period.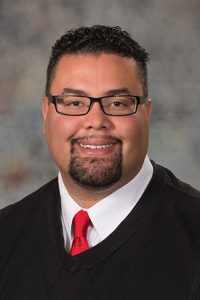 Omaha Sen. Justin Wayne, sponsor of LB75, said the two-year waiting period is unnecessary and unjust. Approximately 95 percent of people in prison will re-enter society at some point, he said, and it is in the best interest of the state to make sure that they have the tools necessary to reintegrate successfully.
Research shows that ex-felons who have their voting rights restored are three times less likely to reoffend, he said.
"When a person has paid their debts to society – and all their fines and issues have been dealt with – they should be involved in the democratic process," Wayne said.
Gretna Sen. John Murante expressed concern about the constitutionality of the bill, citing a provision in the Nebraska Constitution that ties voting rights for ex-felons to the restoration of other civil rights. He also questioned whether individuals who have been criminally convicted of voter fraud should be near ballots.
"It is putting fire near gasoline – and to me, it's bad public policy," Murante said.
LB75 advanced to select file on a 28-8 vote.