Donation of Norfolk property to community college advanced
Lawmakers gave first-round approval March 30 to a bill that would direct the state to donate 43 acres of excess land at the Norfolk Regional Center to Northeast Community College.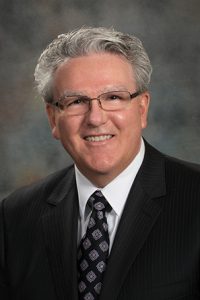 Introduced by Norfolk Sen. Jim Scheer, LB376 would require the state Department of Administrative Services to seek authorization from the governor and the Legislature to donate the land, which would be used to develop a technology park.
"This project will significantly help our entire region and we have been waiting far too long for it to begin," Scheer said, adding that lawmakers passed a bill in 2015 giving the community college the right of first refusal to purchase the land.
Northeast Community College offered to pay $3,000 per acre, he said, which was turned down by the state. The transaction has since been tied up in the appraisal process.
Seward Sen. Mark Kolterman spoke in favor of the bill, saying the facilities that had been on the land before the current process started were abandoned and dilapidated, posing a tremendous liability to the state. If the community college can use the land for economic development, he said, the state should assist the process.
"I don't think I need to tell you how important a community college is in a community like Norfolk," Kolterman said. "They're a strong economic driver."
Sen. John McCollister of Omaha said the state paid approximately $550,000 to clear the ground at the site and should consider accepting the community college's initial offer in order to recoup some of that cost.
"It would be in the state's best interest to take that $130,500 and put that money in the general fund," he said. "Instead of simply giving the property away for nothing, we should at least get that."
An Executive Board amendment, adopted 36-0, stipulates that if the community college sells the property within 10 years after the donation, all proceeds would be remitted to the state's General Fund.
LB376 advanced to select file on a 33-1 vote.