Update to nursing home flu shot requirements advanced
A bill that would expand a requirement for the offering of onsite flu shots in Nebraska was advanced to select file March 30.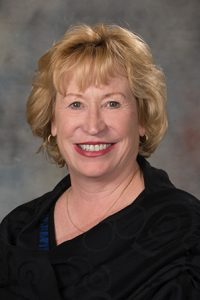 Current law requires all hospitals, intermediate care facilities and nursing and skilled nursing facilities to offer onsite influenza and pneumococcal disease vaccinations to residents and inpatients prior to discharge.
LB267, introduced by Elkhorn Sen. Lou Ann Linehan, would expand the requirement to all nursing and skilled nursing facility employees. Facilities would not be required to offer vaccines if contraindicated in an individual case or if there were a national vaccine shortage.
Linehan said people over 65 and those with chronic medical conditions are more likely to develop complications from the flu, adding that the median age of the four influenza-associated deaths in Nebraska this flu season was 87.
Influenza can be transmitted by nursing-home providers who don't realize that they are ill or who are still contagious after their symptoms have ceased, she said.
"Higher influenza vaccination levels among health care personnel can reduce influenza-related illness and even deaths in settings like nursing homes," Linehan said.
A Health and Human Services Committee amendment, adopted 35-0, removed the proposed pneumococcal disease vaccination requirement for employees.
Ralston Sen. Merv Riepe, chairperson of the committee, said pneumococcal vaccination is not recommended for individuals with certain medical conditions, so offering the vaccine to employees was deemed unnecessary.
LB267 advanced to select file 34-0.