Newborn health screening updates advanced
Lawmakers advanced a bill March 30 that would change provisions related to infant health screenings in Nebraska.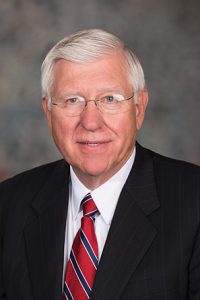 LB91, sponsored by Omaha Sen. Robert Hilkemann, would update the definition of metabolic diseases and define pharmaceutically manufactured foods as those that are chemically synthesized or processed for the treatment of inborn errors in metabolism.
The bill also would raise the maximum fee that can be charged by the state Department of Health and Human Services to administer the newborn screening program. The fee, currently capped at $10, could be raised to $20 under the bill.
Bancroft Sen. Lydia Brasch expressed concern about raising the screening fee during difficult economic times.
"I understand the hospital will pay this fee, but who pays the hospital?" Brasch said. "I believe that [the increased costs] will all come back to the individuals who enter that hospital."
A Health and Human Services Committee amendment, adopted 38-0, added provisions of LB401, also sponsored by Hilkemann, which would add X-linked adrenoleukodystrophy (X-ALD), mucopolysaccharidosis type 1 (MPS-1) and Pompe disease to the list of diseases screened for by the state's screening program.
Hilkemann said a federal panel and the Nebraska Newborn Screening Advisory Committee both have recommended adding the diseases to the 29 for which newborns currently are tested. All the diseases have devastating symptoms that can be lessened through early diagnosis and treatment, he said.
Last year 27,000 Nebraska newborns were screened, Hilkemann said, and 58 were identified with a metabolic or genetic disease covered by the program.
"That is 58 children who otherwise would be facing unimaginable challenges, hardship and death at far too young of an age," Hilkemann said. "It is also 58 families whose expenses for care would be exorbitant and could potentially fall to the liability or responsibility of the state of Nebraska under our Medicaid program."
Bellevue Sen. Sue Crawford spoke in support of LB91, relaying the experience of a testifier at the bill's committee hearing. The testifier – the parent of a child whose disease was not screened for and who was not diagnosed for many months, resulting in additional medical challenges – said a $20 screening would have saved the state over $295,000 in costs that subsequently were paid for by Medicaid.
The bill advanced to select file 39-0.