Aeronautics, Roads Dept. merger advanced
A bill that would create a unified state transportation department advanced in the Legislature March 28.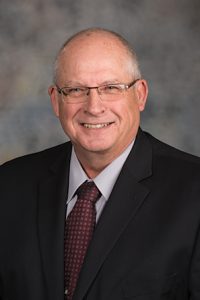 Under LB339, introduced by Henderson Sen. Curt Friesen, the state Department of Aeronautics would be merged with the state Department of Roads, effective July 1. The combined agencies would be renamed the Nebraska Department of Transportation.
Friesen said merging the departments and finding efficiencies is important in light of the state's budget shortfall.
"I believe we are the last state to not have a designated Department of Transportation," he said. "It's important to discuss this idea now and the opportunities it presents for the state.
The newly formed department would be administered by the director-state engineer for the state Department of Transportation. This position would be filled by the current director-state engineer for the state Department of Roads.
Lincoln Sen. Anna Wishart spoke in favor of the bill, emphasizing the need to modernize and invest in all forms of transportation in the state.
"It is time that the Legislature recognizes that we're not just the Department of Roads," she said. "We have a variety of forms of transportation in the state and it's important that we invest in those and in their infrastructure."
Sen. Bob Krist of Omaha raised concerns about making the Department of Aeronautics into a division of the newly created Department of Transportation. He said the person in charge of Aeronautics no longer would require legislative confirmation and oversight under the bill. He said he would support the bill only if lawmakers adopted an amendment requiring legislative confirmation for the aeronautics director.
Krist also said he was worried that funding for aeronautics may be diverted to road projects, putting additional strain on rural airports that already are in need of resources.
"I want you to understand that absorbing [this department] creates a larger organization and I'm concerned there will be some mismatching of priorities in terms of what direction we want to go," he said. "I'm still concerned that the combination will de-emphasize some things that already are de-emphasized and need some work."
Following adoption of a technical committee amendment, senators advanced the bill to select file 40-0.