Rules of evidence proposed for parental termination
The Judiciary Committee heard testimony March 23 on a bill related to the termination of parental rights.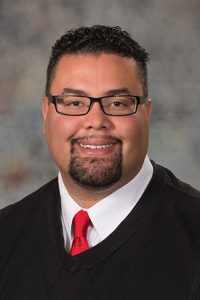 LB397, introduced by Omaha Sen. Justin Wayne, would require the application of the Nebraska rules of evidence in all parental termination proceedings. Any evidence that would be considered inadmissible in a criminal proceeding would be prohibited in a parental rights termination hearing.
Wayne said terminating parental rights is a profoundly serious matter that should be treated with the same seriousness as a criminal proceeding.
"The purpose of the rules of evidence is to make sure we have the best evidence possible," he said. "We want to make sure we have the most credible evidence possible to present to judge and jury, but we don't hold that same standard when a parent loses a child."
Nebraska Appleseed Legal Director Robert McEwen supported the bill. He said it would ensure that all parties in a termination hearing are aware of the evidential rules to be applied, creating a more consistent, fair system.
"[LB397] will ensure a more uniform and fair result at the trial court level," McEwen said.
Sandra Markley, representing the Nebraska County Attorneys Association, opposed the bill. Many judges informally enforce the rules of evidence in hearings currently, she said, and do a good job of protecting the due process rights of parents. Strict enforcement of the rules could disrupt a process that has worked well historically, Markley said.
"We need to keep the law as it currently is to protect children," she said. "Based on my 22 years of experience, an immediate complication of this bill passing is children might be forced to testify against their parents in termination hearings."
The committee took no immediate action on the bill.