Extended early voting hours proposed
Early voting hours would be extended in Douglas, Lancaster and Sarpy counties under a bill heard by the Government, Military and Veterans Affairs Committee March 16.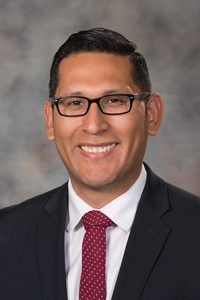 As introduced by Sen. Tony Vargas of Omaha, LB163 is intended to expand access to voting in counties with more than 100,000 people.
Vargas brought an amendment to the hearing that would require the election commissioner in those counties to provide additional office hours during which registered voters may vote and pick up or return early voting ballots.
Voting locations would be required to be open at least four hours on each of the two Saturdays preceding an election and at least five hours on business days during the two-week period before the election in addition to normal business hours.
Vargas said extending early voting hours would help Nebraska voters who work or attend school during normal business hours to have the same opportunity to cast their early ballots as other voters who have more flexible schedules or live or work closer to their election commissioner's office.
"Doing something that seems so small as adding 18 hours of early voting time could make a big difference for Nebraska voters and for participation in our elections," he said.
Douglas County Commissioner James Cavanaugh also testified in support of the bill. He said the modest investment it would require would improve voter turnout, particularly in municipal elections.
"Voting is the air supply and lifeline of any democracy," he said. "Anything that we can do to enhance people's ability to exercise their right to vote is something we should encourage."
Joe Kohout, representing the Lancaster County Board of Commissioners, also spoke in support of the bill as amended. He said it simply would codify many of Lancaster County's early voting procedures.
Kohout suggested the bill be amended to apply only to primary and general elections, not special elections. Lancaster County commissioners also would like to have the flexibility to move extended hours from the workweek to a Saturday if that provides more voter access, he said.
Testifying in opposition to the bill was Brian Kruse, Douglas County election commissioner. He said election commissioners already can choose to extend early voting hours and that the bill would impose a rigid time frame on commissioners that would limit their ability to make the best decisions for voters in their jurisdictions.
"Each election is different," Kruse said, "and the local election officials should be allowed to choose what works best for their voters."
In response to requests from the community, Kruse added, Douglas County plans to add early voting hours for upcoming elections and make it easier for early voters to see if their ballots were accepted or rejected. Thirty-four percent of Douglas County voters cast early ballots in the last election, he said.
Wayne Bena, Sarpy County election commissioner, also testified in opposition to the bill. If early voting hours are extended and voters do not use them, he said, it would take another act of the Legislature to reduce them.
"The decision regarding any county department of what hours they should have should rest between the department head and the county board that controls their budget," Bena said.
The committee took no immediate action on the bill.