Alternatives to traffic and criminal fines proposed
Members of the Judiciary Committee heard testimony March 16 on a bill that would offer alternatives to defendants unable to pay legal fines.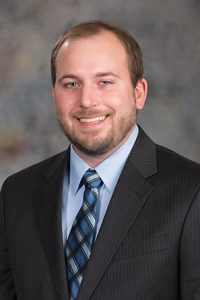 LB145, introduced by Lincoln Sen. Matt Hansen, would require a court to determine a defendant's ability to pay a fine before imposing a jail sentence for nonpayment. If the defendant is found to be uable to pay the fine, that court could authorize an installment payment plan or community service as an alternative to payment of the fine.
Hansen said housing minor offenders in jail is not an efficient or constitutional means of resolving issues of nonpayment. If LB145 were to pass, offenders would spend 22,000 fewer nights in Lancaster County jail, he said.
"It would better protect our citizens' 14th Amendment rights and also makes good fiscal sense for taxpayers in the county," he said.
A defendant arrested or facing revocation of a driver license for nonpayment would have the right to a court hearing to prove inability to pay legal fines.
LB145 also would raise the rate from $90 to $150 per day for "sitting out" a fine in jail.
Lancaster County Public Defender Joe Nigro testified in support of the bill on behalf of the Nebraska Criminal Defense Attorneys Association. He said jails should not keep people locked up simply because they are poor. For many poor people, Nigro said, every day is chaotic.
"It's easy to forget the due date on a fine when you're worried about where you're going to sleep that night or where you're going to find food," he said. "Passing this would mean our jails would no longer be debtors' prisons housing the poor."
Amy Miller, representing the ACLU of Nebraska, also supported the bill. She said determining a defendant's ability to pay a fine would not put an undue burden on judges. Not doing so, Miller said, could make Nebraska vulnerable to civil rights class action lawsuits.
"Judges may impose fines but they are not required to do so," she said. "The judicial branch is now reflexively imposing fines and court costs without consideration of a person's ability to pay."
No one testified in opposition to the bill and the committee took no immediate action on it.