Legalization of medical cannabis proposed
Certain forms of cannabis would be approved for medical use under a bill considered by the Judiciary Committee March 15.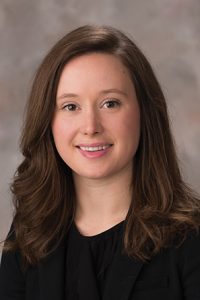 LB622, introduced by Lincoln Sen. Anna Wishart, would allow the state Department of Health and Human Services (DHHS) to regulate the manufacture and use of cannabis in Nebraska for medical purposes.
Wishart said she has heard from many constituents struggling with chronic illnesses and pain that want access to medical cannabis. The state would have considerable oversight under the bill, she said, allowing for safe, limited use by the people who most need it.
"It would be to our benefit as a state that we work on intentionally addressing this in the Legislature in a comprehensive, safe and sustainable way," she said.
Cannabis permitted under the bill would be only in liquid, oil, pill or vaporized form. A seven-person, governor-appointed Medical Cannabis Board would advise the department regarding medical cannabis regulations.
Patients with qualifying conditions could apply to DHHS for enrollment on a proposed patient registry.
Qualifying medical conditions under the bill would include:
• amyotrophic lateral sclerosis (ALS) or severe and persistent muscle spasms, including those associated with multiple sclerosis (MS);
• epilepsy and seizures;
• pain, nausea and wasting associated with cancer;
• glaucoma;
• HIV or AIDS;
• Crohn's disease;
• Tourette's syndrome;
• post-traumatic stress disorder;
• anxiety; and
• any other illness for which cannabis provides relief, as determined by a health care practitioner.
Also eligible would be terminally ill patients with a probable life expectancy of under one year, if the illness or its treatment produces severe or chronic pain, nausea, severe wasting, hepatitis C, lupus, Huntington's disease, Parkinson's disease, Lyme disease, spinal cord injury or opioid addiction.
Those applying for the registry would be required to provide basic identifying information as well as contact information for a participating health practitioner, designated caregiver or legal guardian.
Patients also must certify that they had an established relationship with the participating health practitioner prior to application for the registry, a diagnosis of a qualifying medical condition and a need, if any, for a designated caregiver to assist in the dispensing of medical marijuana.
Designated caregivers would be at least 21, agree to possession of cannabis only for purposes of assisting the patient, not be a caregiver for more than one patient unless they reside in the same home and pass a criminal background check. Parents and legal guardians would not be required to register with the department but would be subject to a background check.
Retired Lincoln physician Alan Worth, diagnosed with multiple sclerosis in 2005, testified in support of the bill. He said he has taken marijuana extract, which provided significant relief without any negative side effects. He has been prescribed three traditional medications, all of which were ineffective, Worth said.
"As a physician, [cannabis] is just another drug. This is what physicians are licensed for and supposed to do," he said. "As a patient, why would you prevent my access to something that prevents my suffering?"
Dick Clark, also of Lincoln, also supported LB622. His brother struggled for years managing pain associated with Type 1 diabetes and fibromyalgia, he said. Medical cannabis helped his previously bed-ridden brother complete a canoe trip of more than 600 miles, Clark said.
"[Medical cannabis] has a broader therapeutic range than almost any medicine," he said. "[LB622] creates a legal means to alleviate the suffering of patients without the dangers associated with the black market."
Paul Stanford of Portland, OR supported the bill, saying his experience helping to establish medical marijuana clinics has convinced him of cannabis' effectiveness.
"What we've seen is the vast majority of people who have come to our clinic with chronic pain are already serial users of opioids, which are very addictive," he said. "When people have come back to renew their medical marijuana permits, over 50 percent have completely stopped using prescription painkillers."
Col. Brad Rice, superintendent of the Nebraska State Patrol, opposed the bill. He said his agency generally is opposed to any legislation that would legalize marijuana. For a state already fighting an opioid epidemic, Rice said, legalizing a drug that has led many down the path of addiction would be dangerous.
"Despite being intended only for medical use, there is a significant risk that medical marijuana would nonetheless be used for recreational purposes," he said. "There is also a public safety concern because an increased drug supply usually leads to an increase in criminal activity."
Assistant Attorney General Dave Lopez also opposed LB622. Marijuana remains illegal as a Schedule I drug under the federal Controlled Substances Act, he said. Lopez said the federal government has maintained that marijuana has a high potential for abuse and has no currently accepted medical use in the U.S.
"Any regulatory scheme in Nebraska to facilitate, promote or license marijuana — even for medical purposes — would be preempted and illegal under federal law," he said.
LB622 would authorize DHHS to register only one cannabis manufacturer in each of the state's three congressional districts. Each manufacturer would be required to contract with an independent laboratory — subject to approval by the department — to test the safety and efficacy of its product.
Additionally, the department could register up to four cannabis dispensaries in each congressional district. All medical cannabis would be dispensed by a licensed pharmacist.
Any county, city or village governing body would be authorized to adopt a resolution or ordinance prohibiting the operation of a manufacturer or dispensary or both within its boundaries.
Manufacturers and dispensaries would pay a $25,000 application fee to be remitted to a Medical Cannabis Regulation Fund to offset implementation costs of the bill. The fund also would collect annual operating fees of no more than $75,000 from manufacturers and $25,000 from dispensaries, to be collected by DHHS.
Under a proposed amendment presented by Wishart, manufacturers would be replaced by up to 10 cannabis producers and 10 processors in each congressional district. Additionally, it would authorize up to eight dispensaries, in each congressional district.
The amendment also would impose a $40,000 annual fee on each producer and processor.
The committee took no immediate action on the bill.